Holidays, Old Friends and Some Broadway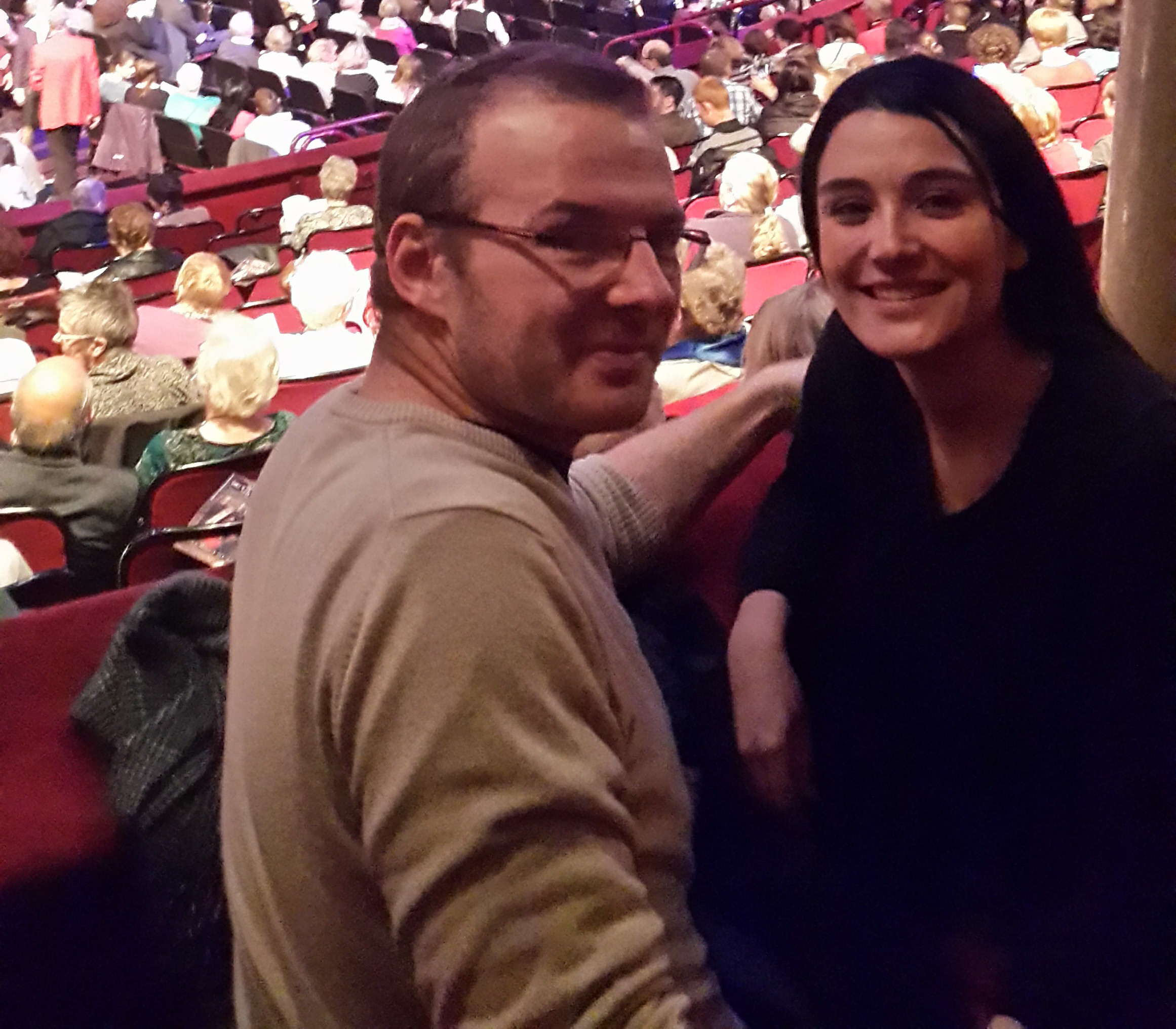 It's been around six weeks since I arrived in London and five weeks since I started at SOAS – and I'm on holiday. In the middle of the semester, SOAS has a short break known as 'Reading Week' but because of a university strike (which reminds me of my days at Wits) and a somewhat exaggerated hurricane warning, I have ended up having almost two weeks off. John, on the other hand, has had no holiday and to the contrary, has been very busy at Kings lately.
The past couple of weeks have been jam-packed. Just before the break, John and I travelled out of London with two friends of ours – Matt and Megan – from Goodenough College to go see Windsor. Matt had invited us all to go visit the town and see an evensong service in St George's Chapel in Windsor Castle that was open to the public. So while we didn't actually tour the castle – the price was somewhat out of everyone's budget but also the trip itself was a last minute decision and so we didn't have enough time once we arrived – we nevertheless managed to see inside the church which was breathtakingly beautiful. We also noticed just as we were exiting the church a tomb-like structure in the floor of the entrance that read that King Henry VIII had been buried there.  After prodding one of the security guards for some extra information, we further learnt, much to our surprise, that Queen Elizabeth herself was at the time residing in the castle on holiday. She never popped down for the service however;)
The following week one of my oldest and closest friends, Barbara – who has been living in Italy the past few years – visited and stayed with me for four days. While I couldn't possibly go into all the shenanigans that the two of us and old school friends got up to – from catch ups in my tiny flat, to dancing in Covent Garden, to eating polish sausages and drinking gluhwine on the banks of the Thames in the freezing cold, to popping champagne in Leicester Square tube station because why not, to curry in brick lane, to losing and then finding cell phones two days later, and to visiting the Tate Modern despite grumbles from John and I –  it was an amazing visit. I cannot wait until we're all together again so that I can laugh until my tummy hurts like only you can with old friends. To pass the time, Barbs has left us with delicious smoked cheeses and salami from Italy along with wine made from apples – not quite a substitute, but delicious nevertheless!
Despite nearly missing her tube because Russell Square station where I live is always a hassle, barbs left this Monday. Over the past few days, I've been catching up on freelancing and university work as I'm heading back to SOAS next week. This Tuesday however, I attended a public lecture at LSE – one of the other universities in London – to go see an academic, Professor Paul Collier. I had diarised this lecture weeks ago because I cited a large portion of Collier's work in my first Masters at Wits. While he didn't talk on anything oil or natural resource related – which is what my first Masters looked at – it was still extremely satisfying to put a face to the name and hear his thoughts. I think I may possibly be a bigger fan of his work now than I was before;)
Lastly, this Wednesday night, John and I were treated to a 'Best of Broadway' performance at the Royal Albert Hall down by South Kensington. Goodenough College owns a box at the venue and sells tickets at heavily discounted prices to the students living here. We decided to go on a whim and it ended up being a fantastic night out as were treated to a medley of songs from Broadway throughout the ages performed by four singers and the London Philharmonic Orchestra. For two and half hours, we listened to classic songs from Chicago, West Side Story, Cats, Phantom of the Opera, Les Miserables, the Lion King, the Bodyguard, Mamma Mia and so much more. Given my strange love for Abba, I truly enjoyed it when the show ended with a tribute to the Broadway show. Poor John had to exercise all of his patience while I sang along to all the Abba songs word for word at the top of my voice, insisting that he get up and dance with the rest of the crowd. It was a real treat!:)